(button linky under sponsors sidebar)
EdenFantasys
is giving away
free
gifts! That's right, FREE! Click
here
to check out what is currently being offered!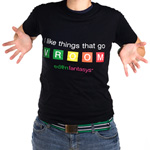 This T-Shirt is being offered in sizes S, M, L, XL, 2X, and 3X!! So no matter which size you are, you're sure to find one that fits you! The price is usually $15, but you can get it for free!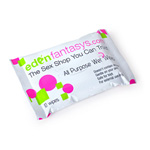 These wipes are great to keep all of your EdenFantasy toys nice and clean before and after usage. Usually $4.99, this is also avaliable for free!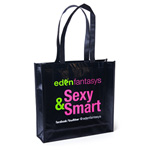 Want to go green? Help save the planet by using this EdenFantasys tote bag while you shop instead of getting a plastic or paper bag! This bag has 2 major adavtages to it - it helps the Earth and its also free! Save the Earth and $2.00 today!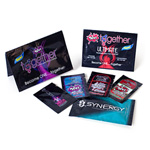 Lastly, this Wet Lubricant Sample Kit is also a free gift, usually $1.00.
Unfortunately, there are some rules to getting these cool free items. First of all, you can only get one per check-out. You must add it to the cart on the
Free Gift page
, and it will not be seperately shipped if you forget to do so. Like most offers, it cannot be combined with another cupon.
Even with those few, simple rules, I suggest you hurry and get your free gift while you can, because who knows how long they'll be there?