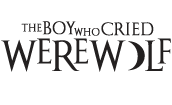 Movie:
The Boy Who Cried Werewolf
Genre:
Family, Horror
Duration Time:
on Nick it played from 8-10:50 with commercials. I could not find the actual duration time.
Actors:
Victoria Justice, Chase Ellison, Matt Winston, Brooke Shields, Brooke D'Orsay,
Directed by:
Eric Bross
Producers:
Nickelodeon
Came Out:
October 23, 2010
Summary: (from Nick.com)
Meet the Sands family -- David and his two children Hunter and Jordan (played by Victoria Justice!). After falling on hard economic times, the Sands find out their long lost relative, Dragomir Ducovic, has willed them his mansion in Wolfsberg, Romania! Naturally, they hop on a plane to check out their new home, Wolfsberg Manor, an ancient gothic castle lorded over by the mysterious Madame Varcolac (played by Brooke Shields). Now the Sands are living large! But nothing is ever as easy as it looks. Especially with a band of bloodsuckers on the loose! Before the Sands clan gets their hands on this mansion, they'll have to undergo some... transformations. Things will get... hairy? Put it this way: you're not gonna believe how crazy things get when a full moon rises in Romania! Are you brave enough to watch?!?
.
My Thoughts:
I loved this movie! I love werewolves, vampires, and all other supernautral creatures. This movie was excellent and I love it. My new celebrity crush is Chase Ellison. LOL.
But seriously, this is like a seriously awesome movie. I would recommend it to anyone and everyone. It makes me want to lower the ratings I gave The Little Vampire because this movie was so much better.
Victoria Justice did not disappoint in this thrilling movie. Her fans would definatley approve.
My rating for this movie would be a 5/5, 5 stars, 2 thumbs up!
*****